Finding Your Niche as a Public-Sector Retirement Specialist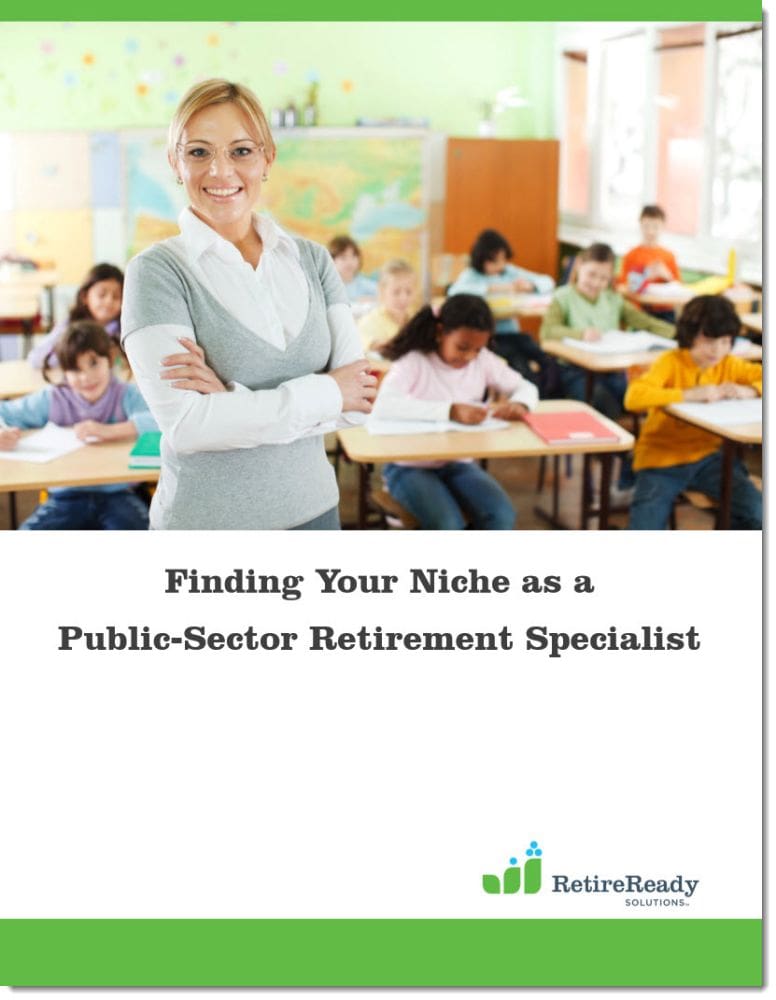 Are you searching for a niche market for your retirement planning business? If so, consider one with over 23 million potential clients, many of whom you probably already know in your local community—public-sector employees. Teachers, police officers, firefighters, postal workers, and other federal, state and local government employees are all public-sector employees—and they all need high-quality retirement planning advice.
Complete the form below to download our free whitepaper "Finding Your Niche as a Public-Sector Retirement Specialist" which discusses some of the challenges to working with this unique market and some of their solutions such as:
Mastering pension plan complexities
Promoting your expertise
Building trust with administrators
Leveraging technology
And more!
Looking for further help calculating pension benefits and putting together holistic retirement plans for public-sector employees?
Check out our innovative solutions and start serving them today!
Discover a New Way to Engage Clients and Participants
Discover what many successful advisors already know, and see for yourself how TRAK can transform your conversations with clients and participants.
Free Trial
Purchase TRAK