Federal Advisors
Success Stories
Offering retirement advice to federal employees is no easy task due to the complexity of the federal retirement benefits. Advisors like you are using TRAK to simplify the federal retirement planning process and engage federal employees. Check out why these passionate federal retirement advisors rely on TRAK.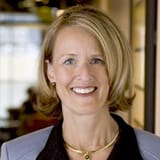 Ann Vanderslice
Advisor Finds Profitable Niche in Federal Retirement Market
With TRAK, clients get such a clear sense of where they need to make changes. That gives my recommendations relevancy and immediacy that help them make the changes.
Simplify Federal Retirement Planning
Create detailed, engaging retirement plans for federal employees in a matter of minutes
Find Out How
Discover a New Way to Engage Clients and Participants
Discover what many successful advisors already know, and see for yourself how TRAK can transform your conversations with clients and participants.
Free Trial
Purchase TRAK