Federal Employees Retirement Cheat Sheets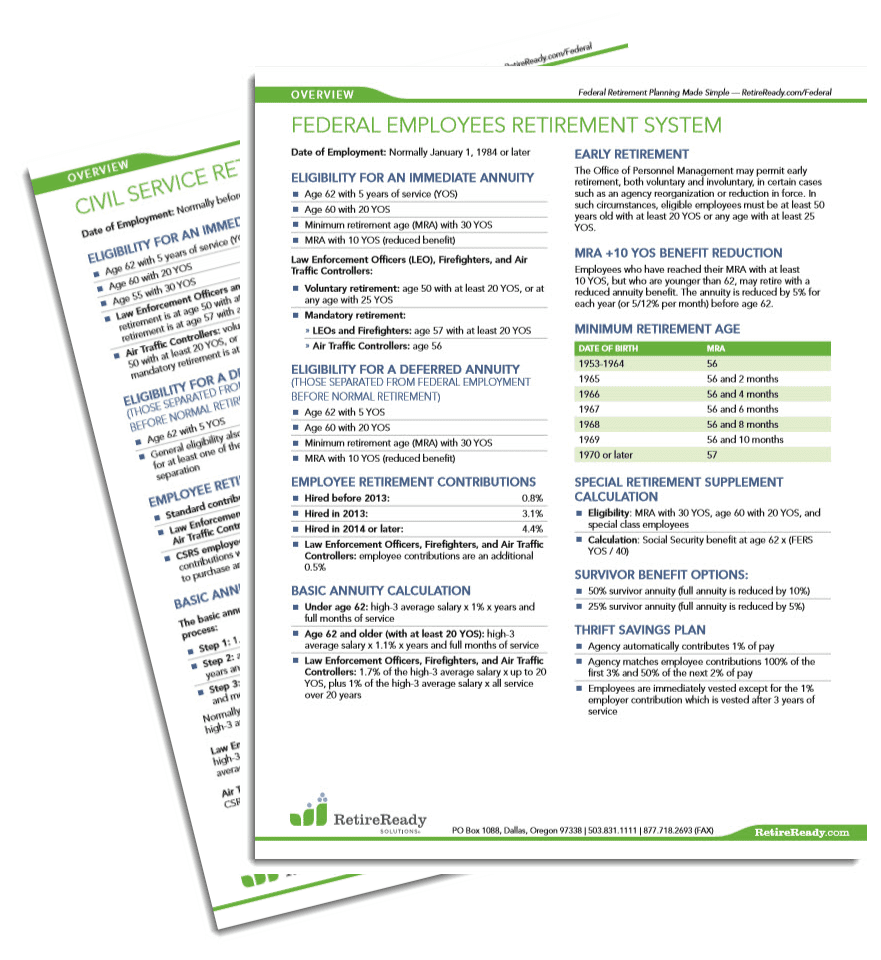 Providing retirement advice to federal employees can be a challenge because of the many details and complexities of the CSRS and FERS retirement systems.
Complete the form below to download our free CSRS and FERS cheat sheets and have all the basic plan details at your fingertips including:
Eligibility requirements
Annuity calculations
Early retirement details
Survivor benefit options
And more!
Looking for further help calculating all the benefits and putting together holistic retirement plans for federal employees?
Check out our innovative solutions and start serving federal employees today!
Discover a New Way to Engage Clients and Participants
Discover what many successful advisors already know, and see for yourself how TRAK can transform your conversations with clients and participants.
Free Trial
Purchase TRAK