Your Clients and Participants have one key question...
Am I ready to retire?
Help them find the answer using
TRAK Retirement Planning Software
Your Clients and Participants have one key question...
Am I ready to retire?
Help them find the answer using
TRAK Retirement Planning Software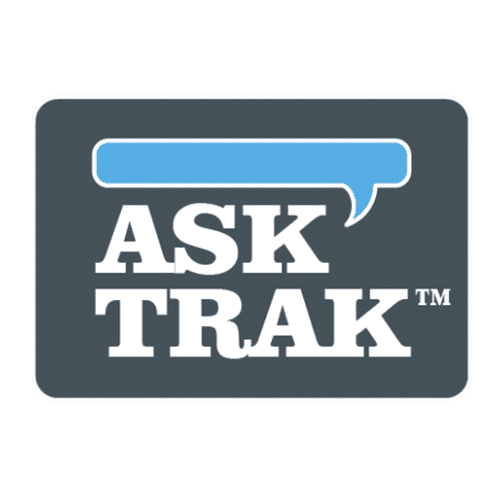 TRAK
The Retirement Analysis Kit
Solutions for Better Client Meetings
The Retirement Analysis Kit (TRAK) is innovative retirement software with a proven track record of helping advisors engage and motivate people towards retirement readiness. Answer the important questions your clients have about retirement.
TRAK Helps Market Specific Advisors
Engage participants with personalized education that motivates participants to take action.
Provide comprehensive one-on-one retirement planning.
Calculate pension benefits, survivor options, and pension maximization.
Illustrate 403(b) and 457 plan savings strategies as part of a holistic retirement plan.
All-inclusive federal benefits calculations including FERS, CSRS, CSRS Offset.
Also includes TSP, FEGLI integration, and Federal Long-term Care.
Give Your Clients
The Information They're Looking For
TRAK helps you work in your clients' best interests by providing understandable and transparent answers and analyses for common retirement strategies…
TRAK

software helps advisors Motivate your clients and Engage your participants with solutions that Simplify retirement planning.
What do advisors say about TRAK?
TRAK has given me the ability to work more closely with the participants.
Clients love TRAK, they love the fact that you give them the data that they're looking for.
TRAK has helped us discover outside assets that we can use to help participants get on track. And also bring other outside assets into our firm.
How Advisor Driven Education Motivates Participants
Download our free whitepaper to learn how to engage and motivate plan participants and grow your business at the same time!
Get Whitepaper
RetireReady Solutions Provides Retirement Planning Software for Financial Advisors
How do your client meetings go? Have you ever spent the time and effort to create a retirement plan for your clients, walked them through the plan only to see their eyes glaze over, and responded with "We'll think about it"? In meetings like these, you are not connecting well with your clients. They don't understand the value you provide and so will find it hard to engage in the retirement planning process. You have the expertise now you need the right tools to help you do your job.
The Retirement Analysis Kit ( TRAK )
is retirement planning software for advisors that is designed to educate. It changes the retirement planning conversation from sales to education, helping clients to understand your value as a financial advisor and helping them to engage in the retirement planning process.
Help your clients answer their retirement questions!
TRAK does not get you bogged down in needless details, but is designed to be efficient and effective for handling client questions about 401(k), 403(b), 457, Thrift Savings (TSP), IRA and Roth retirement plans. Effective retirement planning software should help you connect and educate your clients, not merely crunch the numbers. TRAK's visually engaging reports make retirement planning easy to understand. TRAK retirement planning software can even be used side-by-side with your client, allowing you to illustrate how changing different variables can have a big impact on their retirement goals.
Top Financial Advisors use TRAK
The Retirement Analysis Kit from RetireReady Solutions will help move you from sales to education, allowing you to really engage your clients in the retirement planning process. The proof is in what our customers say. One broker-dealer with 500 advisors noted that "all of our top advisors use TRAK." And TRAK has been ranked as a top sales tool by a Fortune 100 company. Want to see for yourself? Download a demo today!
Discover a New Way to Engage Clients and Participants
Discover what many successful advisors already know, and see for yourself how TRAK can transform your conversations with clients and participants.
Free Trial
Purchase TRAK
RetireReady Solutions
Partners & Affiliates